News is a cool place to read what is going in the IT Industry. Discover all the new launches of products & services. For example: Shared Storage,Digital Video Storage/Management. And in addition;  Connectivity, Cloud, Software & Hardware, the latest updates, new technologies, etc.
"Creative BT is happy to announce we are now a BackBlaze B2 partner.
BackBlaze is a cost efficient way to extend your storage space as well as archive content to the Cloud. B2 is high performance cloud storage at ¼ the price.
About Creative Business Technologies:
Creative BT, a BackBlaze B2 Partner, has been providing rich media, surveillance, and enterprise IT solutions since 2010.
The Creative BT team specializes in shared storage workflows, network and SAN-based storage platforms.
Our expertise includes backup, replication and archive, as well as media asset management and migration to cloud storage like BackBlaze B2."
Click on the image to Sign Up for B2 as a Creative Business Technologies Customer.
Geo-Replication using Tiger Bridge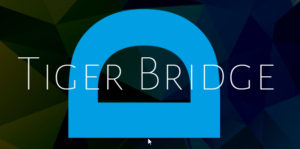 Four out of five businesses are either planning, employing or fully embracing the cloud.  One of the utilities we are working with provides Geo-Replication for companies using NTFS based storage with multiple locations.  Using Tiger-Bridge, your content can be available anywhere in the world via the cloud with very little overhead and done in real time.  Here's a link to a video about this utility:
How to use LTFS in P5 Archive

LTFS formatted LTO tapes are a great medium for transporting and exchanging large files, with a capacity of 12TB per tape (uncompressed) in the latest LTO generation, LTO-8. In P5 version 5.6. In addition, we added the new LTFS import/export feature requiring no additional driver or software, allowing users to easily mount, read from and write to LTFS tapes within the P5 user interface.
In conclusion, Archiware recently published a video tutorial on P5 and LTFS.   Watch it now!
Tiger Technology Project Serve Appliance - Turn your NAS into a Unity/ISIS/Nexis or Xsan
Watch the video
Tiger Technology - Introduction to Replication and Tiering
Watch videos
http://www.youtube.com/watch?v=M_IEeXrQPjA